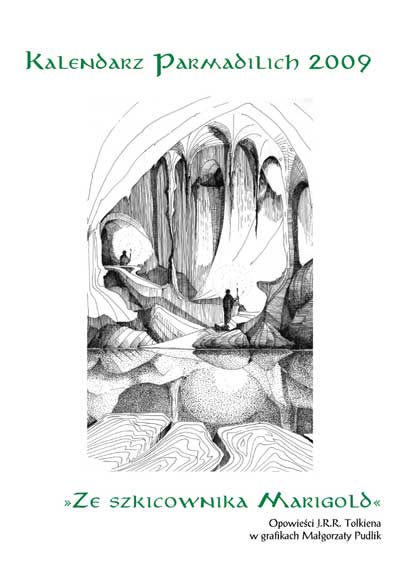 Coloured illustrations by Małgorzata Pudlik, a member of The Tolkien Section of ŚKF (Silesian Fantasy Club).
Days of the year are arranged according to the Gregorian calendar, the Calendar of Imladris, the Shire Reckoning, and the New Reckoning of the Reunited Kingdom of King Elessar.
For this calendar Małgorzata "Marigold" Pudlik prepared a set of 13 interesting illustrations, including beautiful remembrance illustrations of The Lord of the Rings musical that "Marigold" had a chance to see in London in the spring of 2008. Ryszard "Galadhorn" Derdziński came up with the idea for the calendar, and did all the editorial work.