Limited Edition Sculpture - Battle at Khazad-dum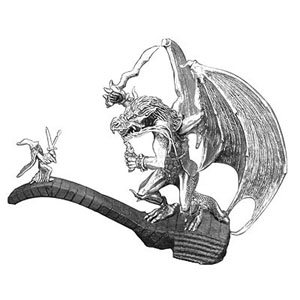 "Vividly captured in all its menacing glory, the Balrog looms over Gandalf, wielding a sword and deadly whip. Gandalf stands firm on the Bridge of Khazad-dum, brandishing his sword, Glamdring, in defiance. The Bridge forms the base of the sculpture and is cleverly crafted to portray its slender structure, without any rail or kerb.
Classic scene from Tolkien's The Lord of The Rings. This sculpture is a strictly limited edition of only 500 worldwide."
Royal Selangor Limited Edition Sculptures