The Company They Keep: C. S. Lewis and J. R. R. Tolkien As Writers in Community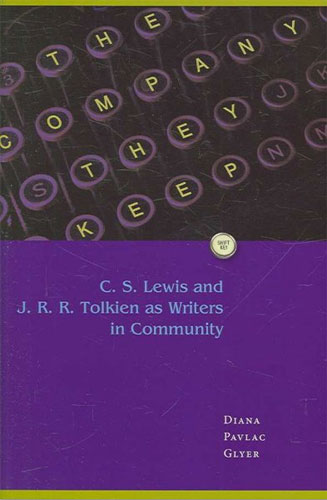 Publisher: Kent State Univ Press
Publisher: Kent State Univ Press
From the publisher: "The creators of Narnia and Middle-earth, C. S. Lewis and J. R. R. Tolkien, were close friends and professional colleagues. They met frequently with a community of fellow writers at Oxford in the 1930s and 1940s, all sharing their works-in-progress. The group became known as the Inklings.
This important study challenges the standard interpretation that Lewis, Tolkien, Charles Williams, Owen Barfield, and the other Inklings had little influence on one another's work, drawing on the latest research in composition studies and the sociology of the creative process. Diana Glyer invites readers into the heart of the group, examining diary entries and personal letters and carefully comparing the rough drafts of their manuscripts with their final, published work.
Her analysis not only demonstrates the high level of mutual influence that characterized this writers group but also provides a lively and compelling picture of how writers and other creative artists challenge, correct, and encourage one another as they work together in community."