---
Goblin Feet (first appearing in Oxford Poetry 1915) has been reprinted quite a bit, but I just ran across an early reprint that I hadn't known about before:
The Open Door to Poetry: An Anthology
edited by Anne Stokes, First Edition 1931, Charles Scribner's Sons, pp 304
http://cgi.ebay.com/ws/eBayISAPI.dll?ViewItem&item=270350031523
The eBay auction was rather pricey (and didn't get any bids) - I have seen this volume elsewhere online right now for $10-$20 in various conditions. Just didn't know it had "Tolkein's" Goblin Feet in it. This title isn't mentioned in Hammond or TolkienBooks.net so I thought I would share it (and add it to the guide.)
_________________
- Jeremy
---
I have a rather poor copy. It didn't get listed at TolkienBooks as it was only issued in the US. I haven't seen it in a jacket, but there again I haven't been searching for one that hard....
---
Good point Deagol! I certainly didn't mean to rag on your site.

I will keep an eye out for a jacketed copy just for posterity. Not going to look all that hard either.
_________________
- Jeremy
---
I bought this recently which is a book from 1929 which contains Goblin Feet.
The scant bibliographic information on the internet suggests it was published in London though it was printed in USA.
It lacks a dust-jacket so I can't verify the price.
The text differs slightly from Fifty Poems for Children, eg "gray" for "grey"
Other than that I can find no information about it other than some material about the editor.
http://www.mainlesson.com/displayauthor.php?author=olcott
I have uploaded some images.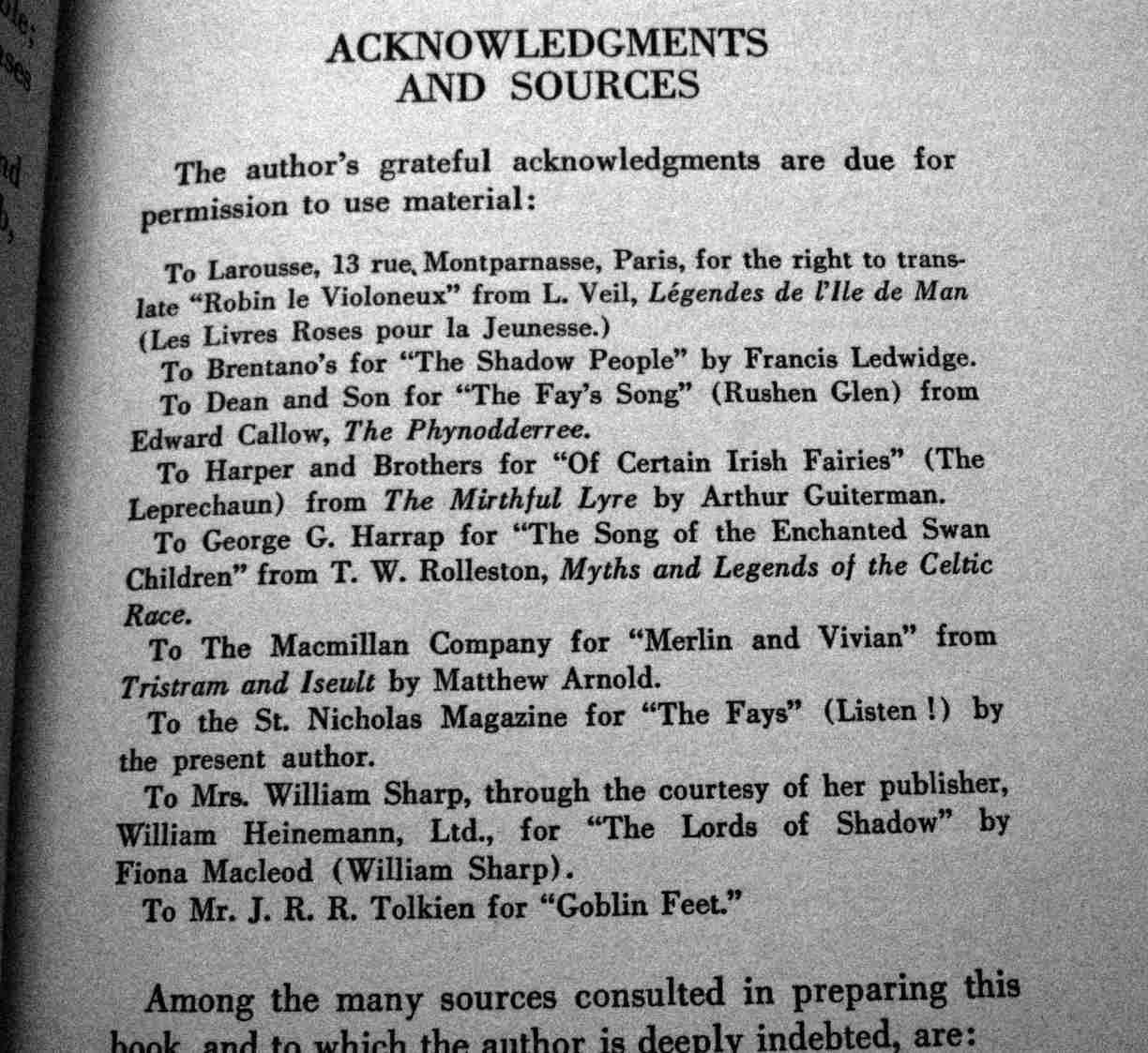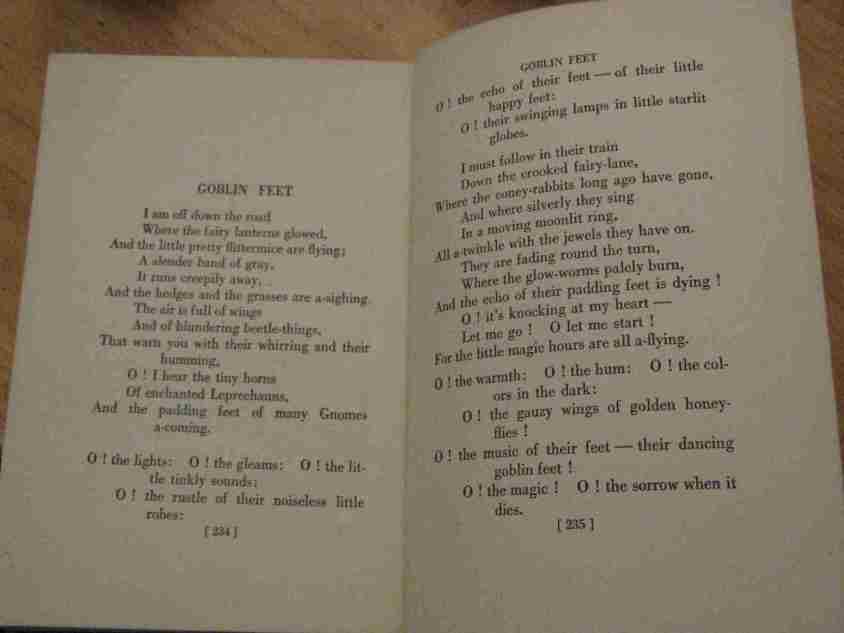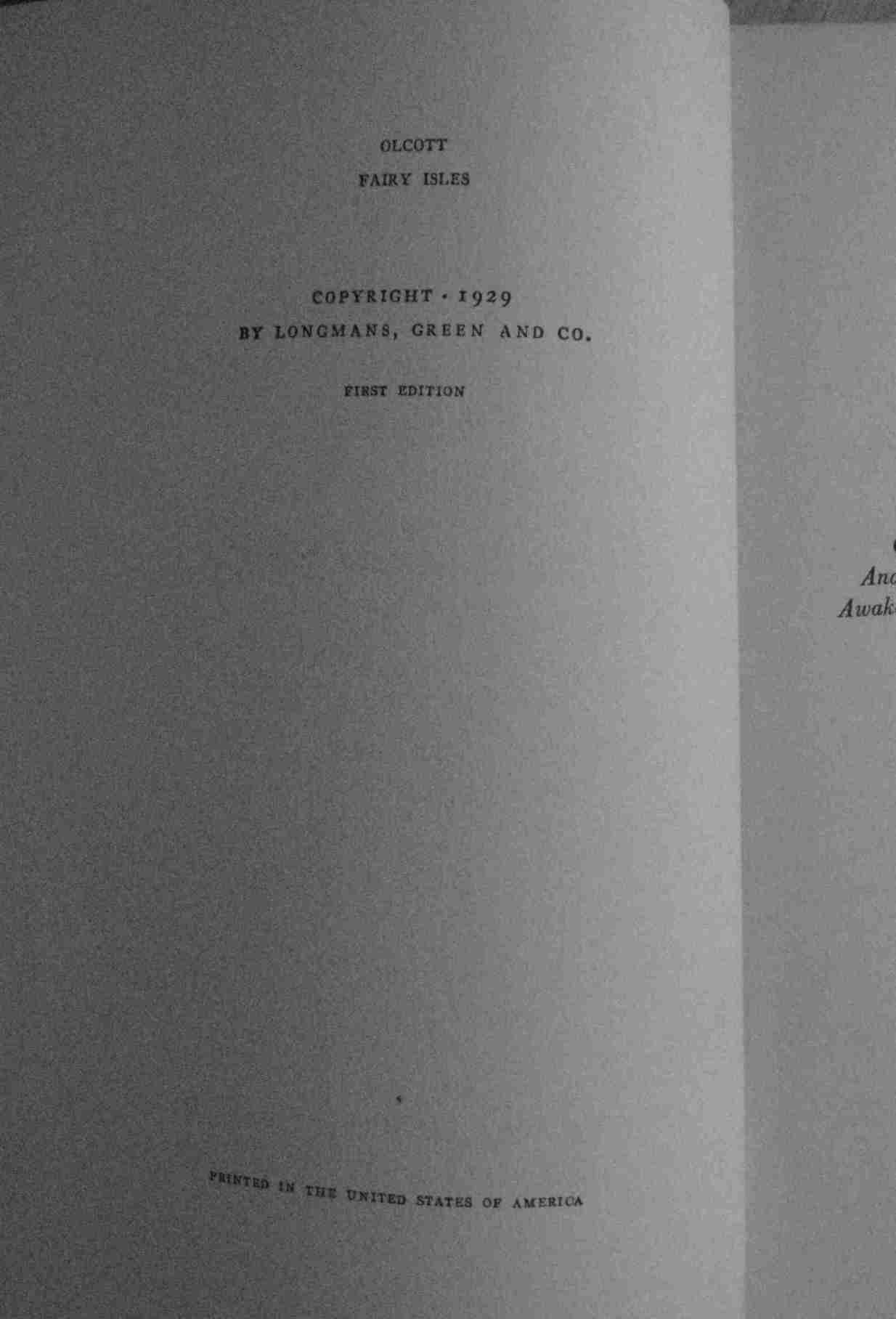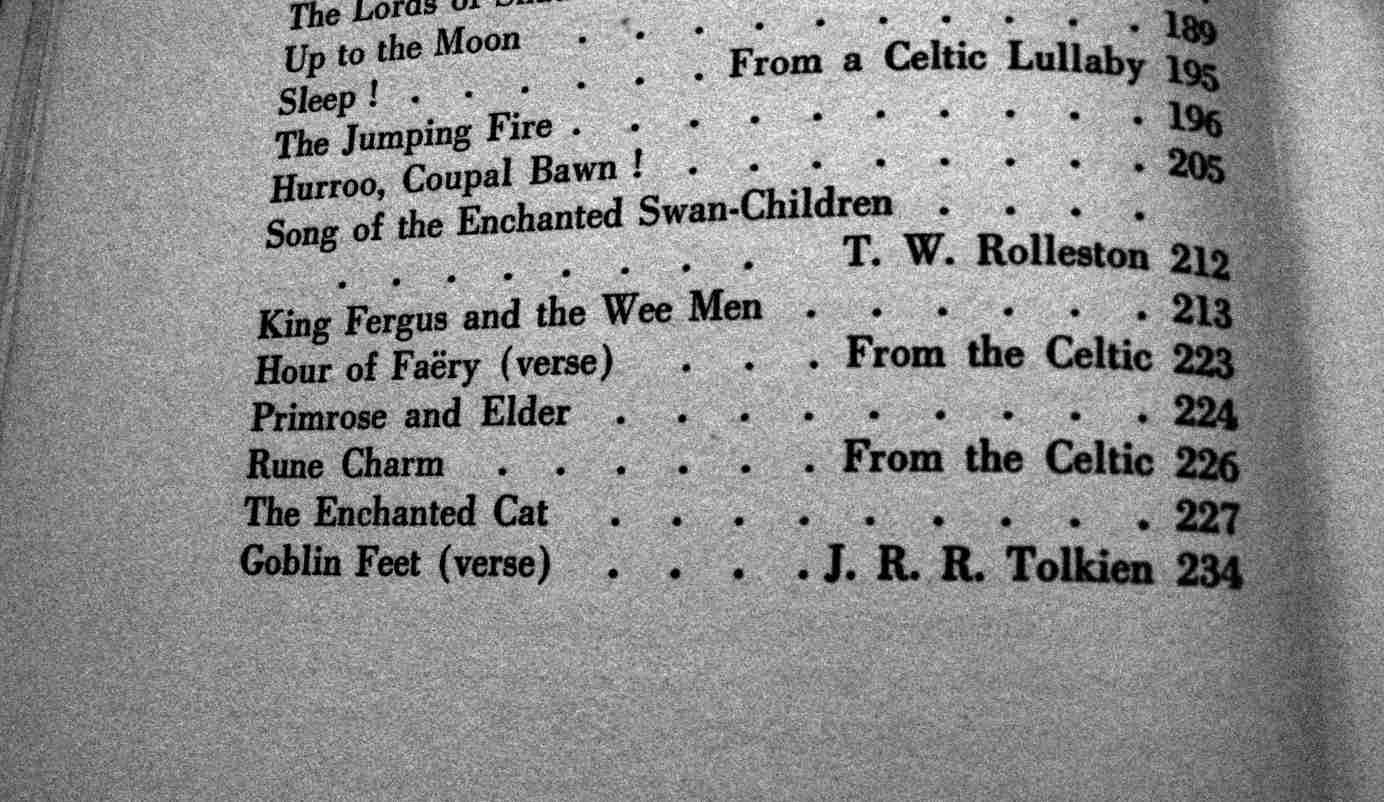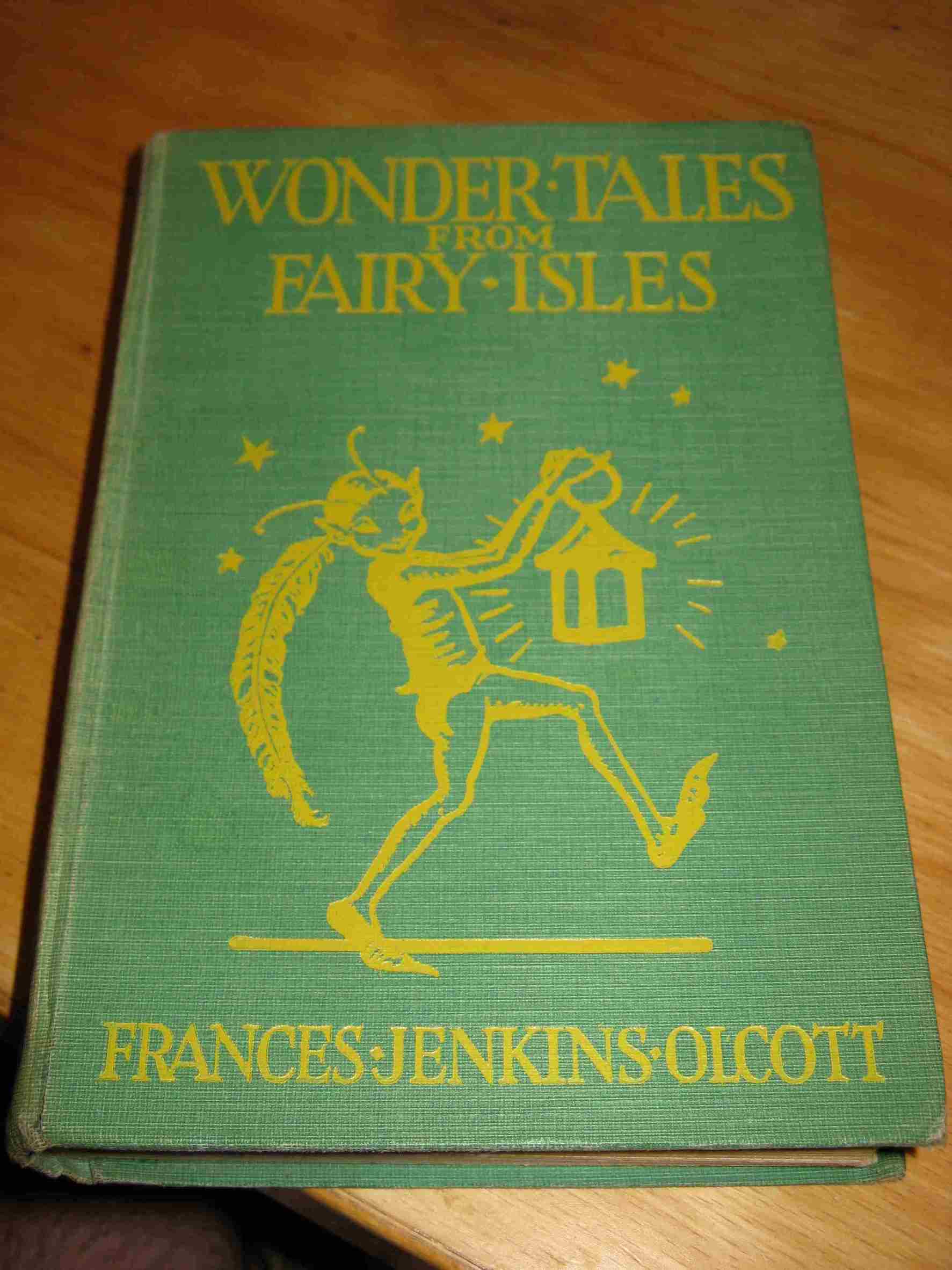 ---
What a wonderful book. I want one!
---
Thank you, Deagol.
Finding something that makes you envious has made my day.

By
Morgan


---
By
Trotter


---
I'm also interested in this, as far as I am aware Tolkien did not want this poem to be republished after the 1920s, so I think rights issues may be interesting on this item.
---
In reply to Morgan, the answer is yes. That is the same book - the full title appears on the title page - I have uploaded an image.
What I find intriguing about the acknowledgements is that the editor acknowledges permission from Tolkien which implies she actually corresponded with Tolkien.
That is in contrast with the Open Door to Poetry anthology mentioned by Uruloke earlier in the thread. You can see here that the editor for that book acknowledges Basil Blackwell for permission.
http://it.paperblog.com/goblin-feet-d ... -americana-1931-1611733/.