Bodleian collectibles on sale with Exhibition June 1 2018
---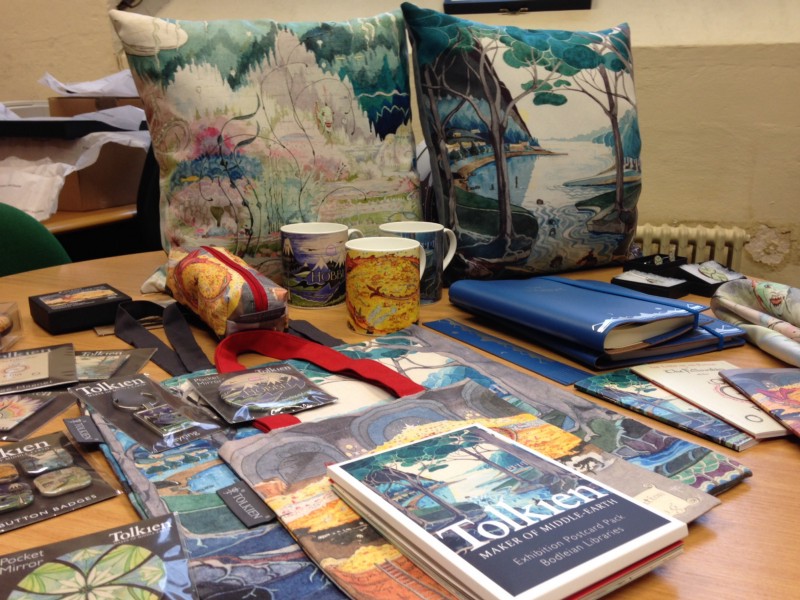 The Bodleian Libraries has
shared some additional news about collectibles
that will be available for purchase during the upcoming Exhibition launching June 1st.
These Luthien earrings look absolutely incredible!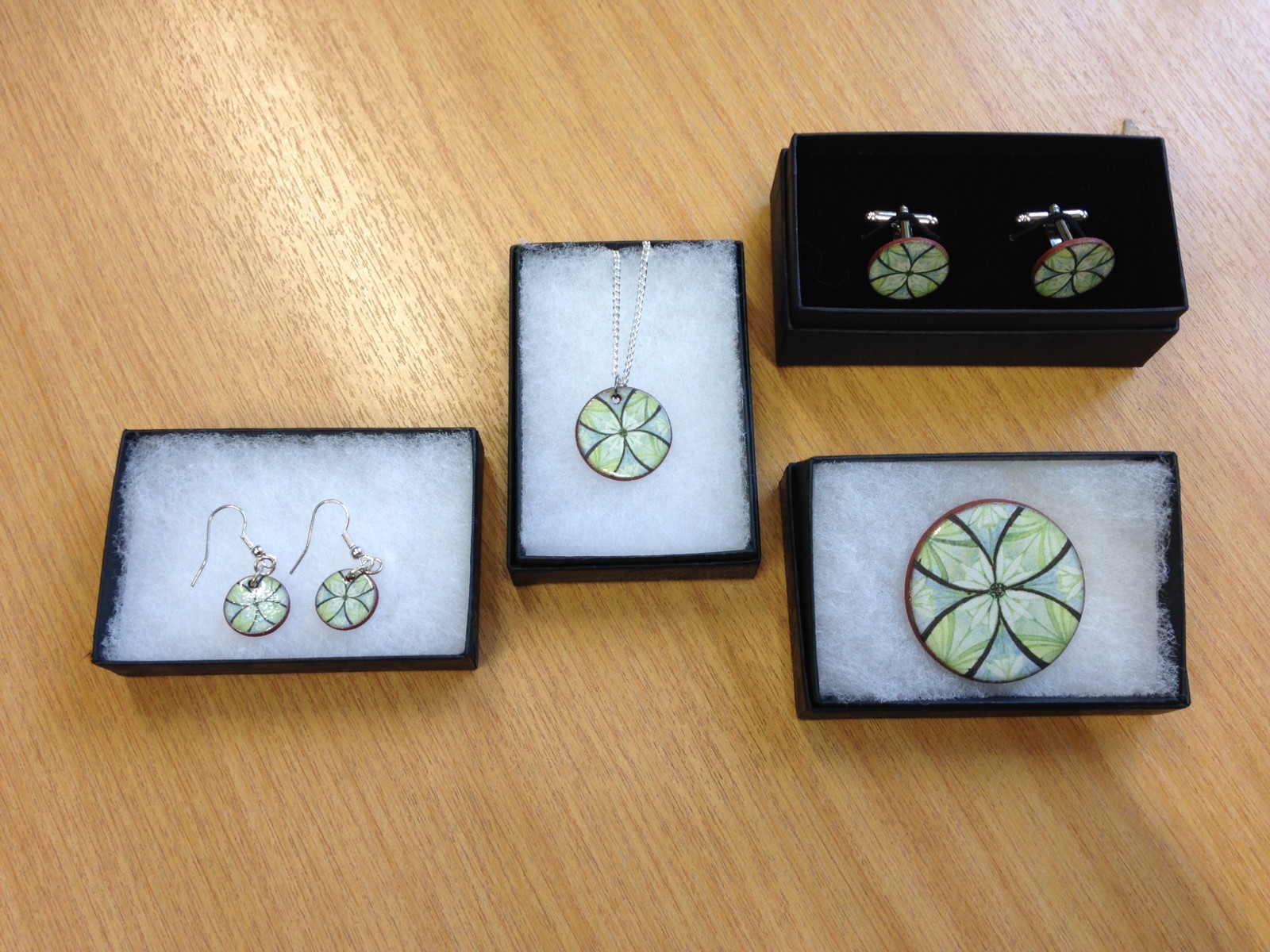 As a Tolkien puzzle collector, I am really looking forward to this particular item:
a jigsaw featuring Tolkien's painting of the dragon Smaug lying on his treasure hoard conceals its own hidden treasure: small pieces shaped like a goblet, an axe and a hunting horn.
Other items mentioned and pictured are: pillows, tea towels, journals, jewelry, a silk scarf, buttons, mugs, a very nice looking leather bookmark, postcards, and much more.
With thanks to
Trotter
for
sharing the article
here earlier.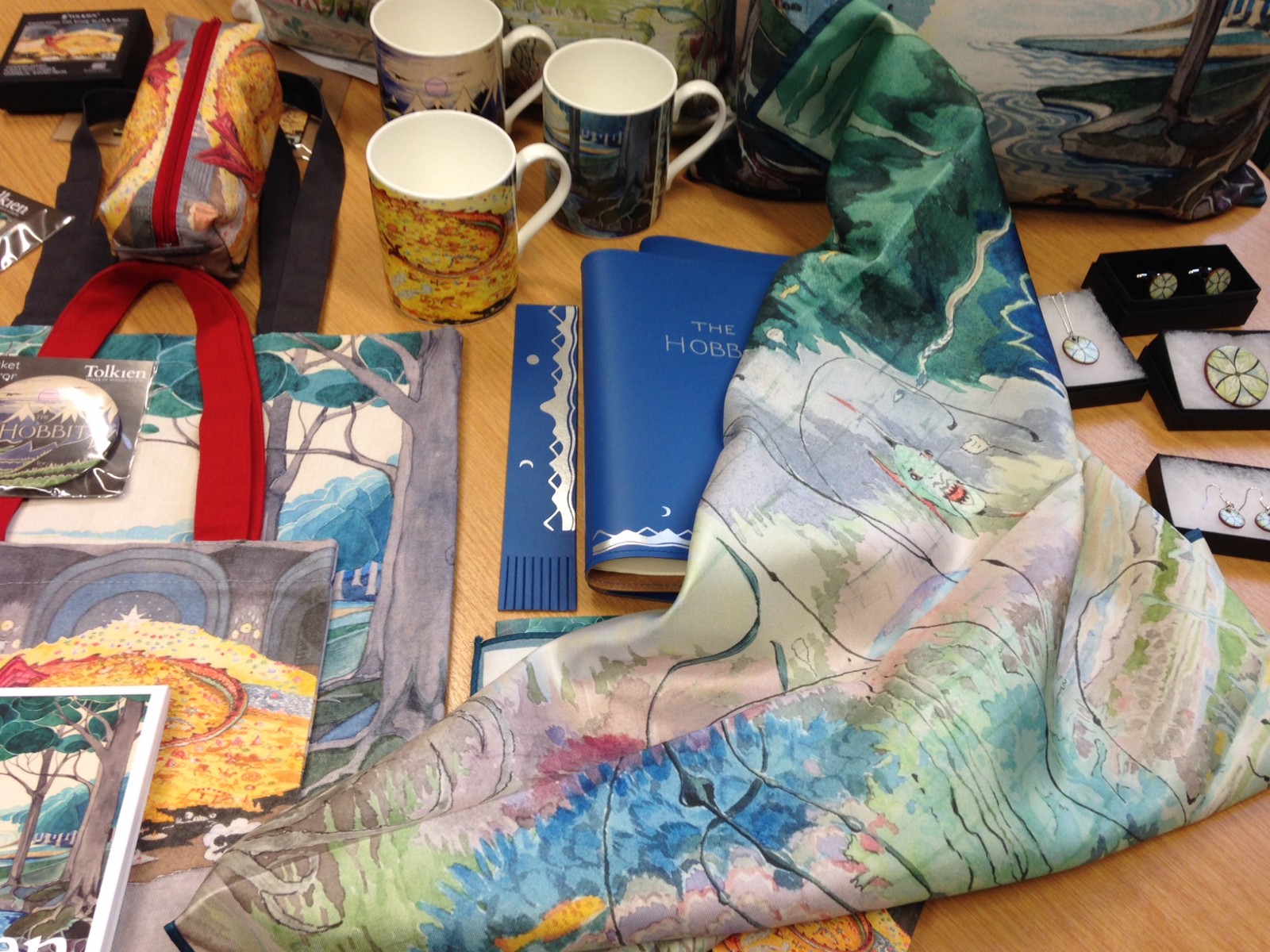 _________________
- Jeremy
By
Eorl


---
The cuff links and scarf are very pretty. Thanks for sharing!
_________________
"Crows and Gibbets! What is
the House of Eorl
but a thatched barn where brigands drink in the reek and their brats roll around on the floor with the dogs? You are but a lesser son of greater Sires."
---
Received this update from the Bodleian:
The products featured in the blog still need to receive approval, so not all items may make it into the final range.

But all items should make it onto our online store and we ship everything internationally.
_________________
- Jeremy