Bodleian collectibles on sale with Exhibition June 1 2018
By
Urulöké


---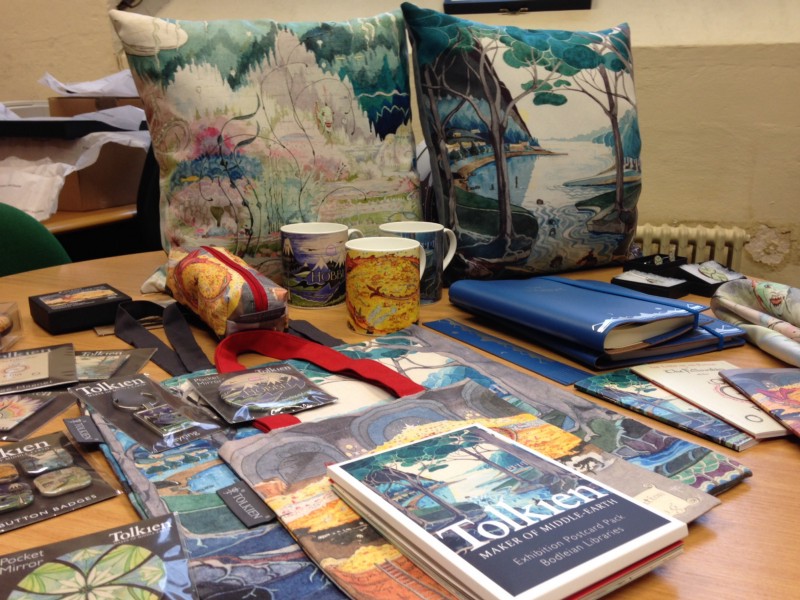 The Bodleian Libraries has
shared some additional news about collectibles
that will be available for purchase during the upcoming Exhibition launching June 1st.
These Luthien earrings look absolutely incredible!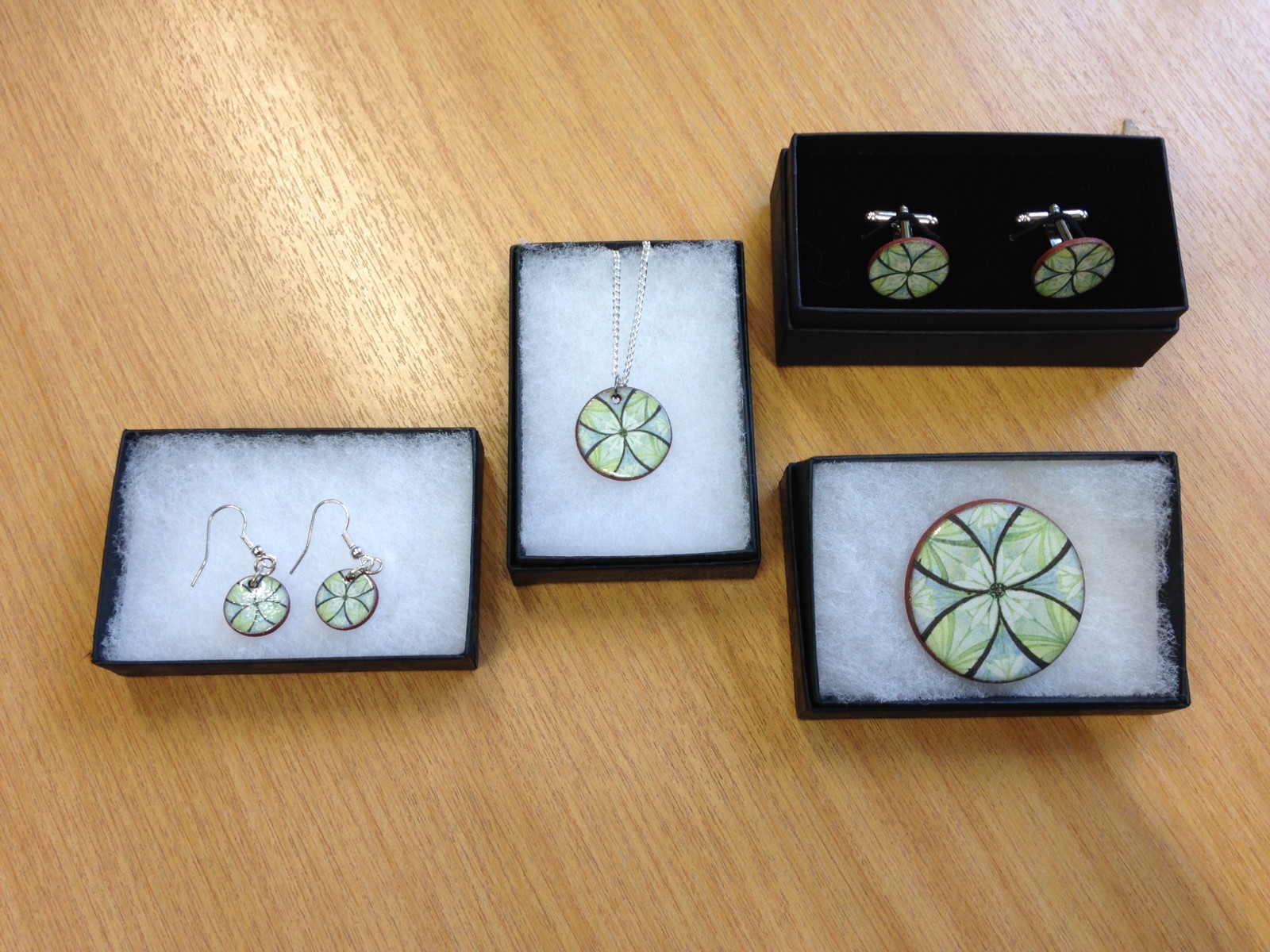 As a Tolkien puzzle collector, I am really looking forward to this particular item:
a jigsaw featuring Tolkien's painting of the dragon Smaug lying on his treasure hoard conceals its own hidden treasure: small pieces shaped like a goblet, an axe and a hunting horn.
Other items mentioned and pictured are: pillows, tea towels, journals, jewelry, a silk scarf, buttons, mugs, a very nice looking leather bookmark, postcards, and much more.
With thanks to
Trotter
for
sharing the article
here earlier.