By
Urulókë


29 May, 2018
(edited)
2018/5/29 20:48:08 (GMT) Greenwich Mean Time, London, Dublin, Lisbon, Casablanca, Monrovia
---
Hi all,
LW Currey currently has an original copy of the 1925 offprint "The Devil's Coach Horses" by Tolkien. I have not seen one of these for sale in a long long time...
I've asked for permission to post the full description and/or image of the listing, but have not yet heard back.
[Update: permission granted!] Image and description copyright L. W. Currey, Inc. and used with permission.
Tolkien, J[ohn] R[onald] R[euel]. THE DEVIL'S COACH-HORSES. London: Sidgwick & Jackson, Ltd., n.d. [but 1925]. Octavo, light brown wrappers printed in black, sewn. First edition. This short Middle English study is reprinted from THE REVIEW OF ENGLISH STUDIES, July 1925 (volume 1, number 3). This separate offprint printed by William Clowes and Sons, Limited (London and Beccles) is rarely encountered and was prepared in a small edition, probably for Tolkien's personal use. Hammond and Anderson C19. A fine copy. Enclosed in a black cloth clamshell box. (#159095).
https://www.lwcurrey.com/pages/books/1 ... n/the-devils-coach-horses
$2500 (USD)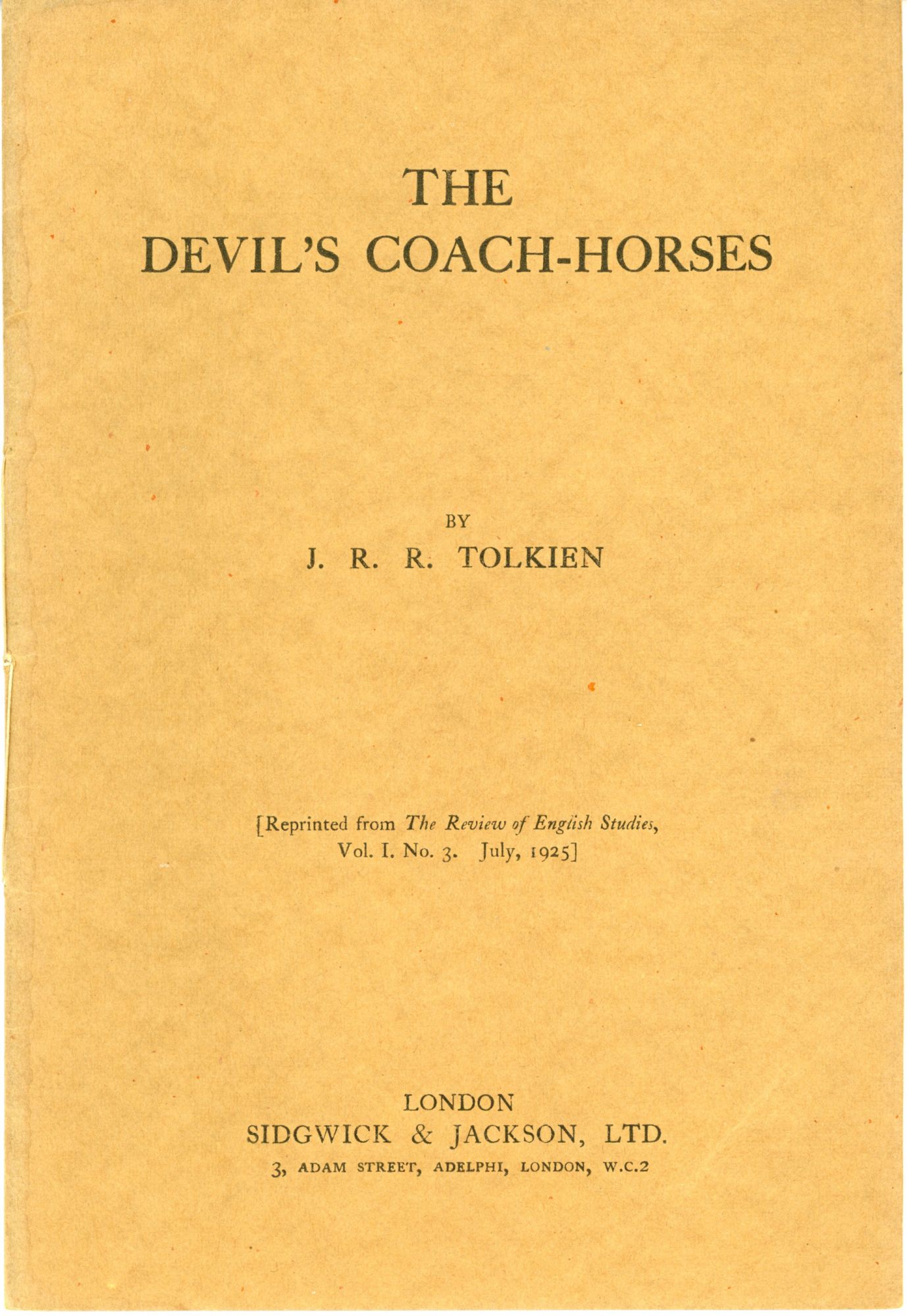 Also a handful of other interesting items there, so browse around!