The Robinson-Watkins Stage Adaptation of The Hobbit
By
Urulókë


---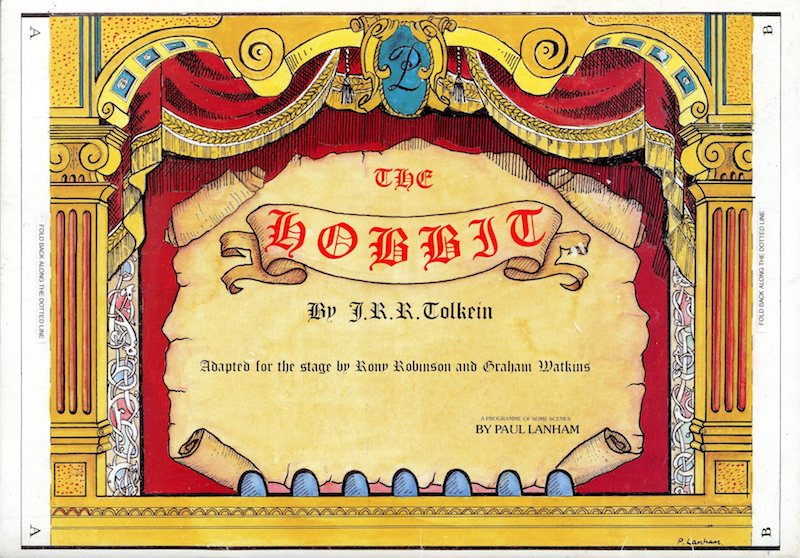 In my ongoing plan to document and share interesting items from my collection, today's entry is the program brochure for the 1984 production of
The Hobbit
, adapted for the stage by Rony Robinson and Graham Watkins, with design (of the production as well as the program book) by Paul E. Latham.
The program brochure is 16 pages long, on very thick card stock. It is designed to be cut apart and built into a small puppet stage, and includes fourteen stand-up characters to re-enact most of the story. In the introductory text, Paul says "During working on the scenery, costumes and effects, I evolved a pop-up style and then the idea came to me, to invent an actual Pop-up Book for children to re-create their own version of this stage adaptation of The Hobbit, using the brochure at home with their own very vivid imaginations, boxes of paint and plenty of fantasy."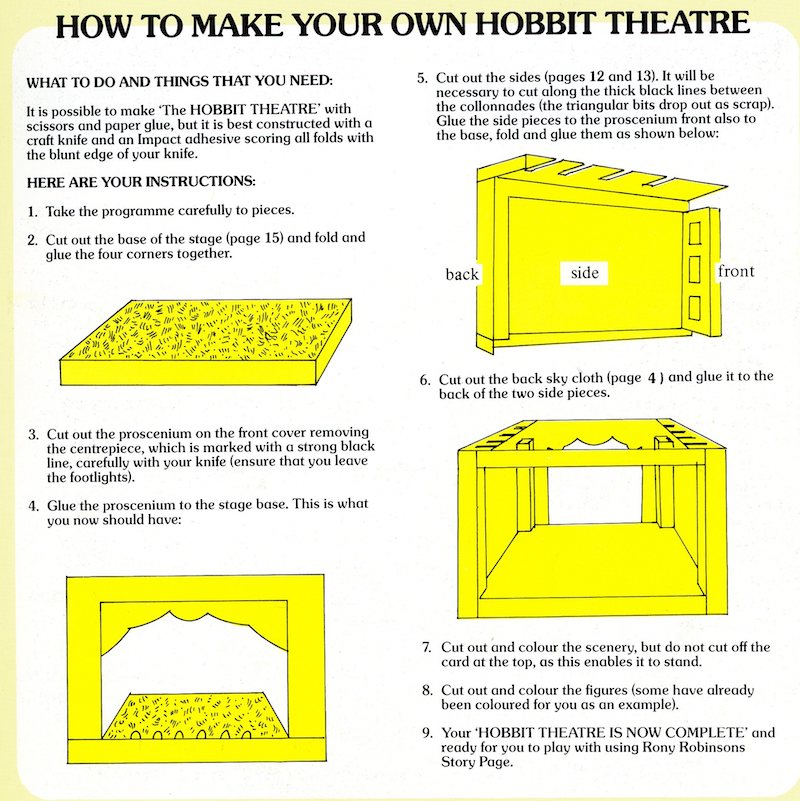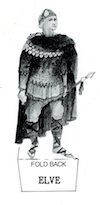 Unfortunately, typos abound in the brochure - including the very glaring "Tolkein" right on the front cover (spelled correctly in other places inside). Also, while "elves" is used correctly in the text, whomever was writing the material figured that the singular of elves is "elve", as seen here.
There are twelve photographs included of the performers in costume on stage, some in color and some in black and white - I can only assume from a dress rehearsal, if these brochures were made available to attendees, but perhaps the book was only produced after the play had run.
My favorite portion of the brochure is the map on the rear cover, which was also used as a backdrop on the stage for certain scenes. The creators of this play clearly had a lot of passion and loved the book itself, and from the descriptions given to the plot, did their best to stay as faithful as possible to the source material.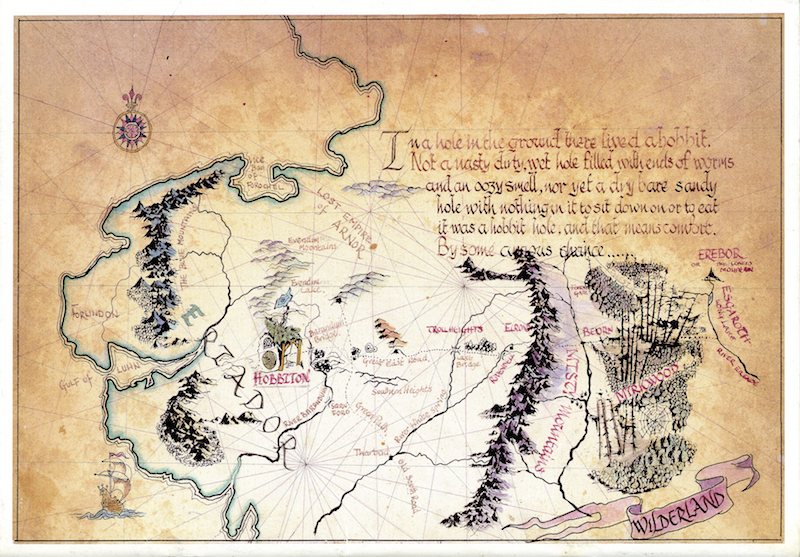 Ref: Scull & Hammond,
The J.R.R. Tolkien Companion and Guide, Reader's Guide Part I
, p. 11.
Ref: Hammond and Anderson,
J.R.R. Tolkien A Descriptive Bibliography
, p. 24.