By
Urulókë


23 Sep, 2020
2020/9/23 3:26:18 (GMT) Greenwich Mean Time, London, Dublin, Lisbon, Casablanca, Monrovia
---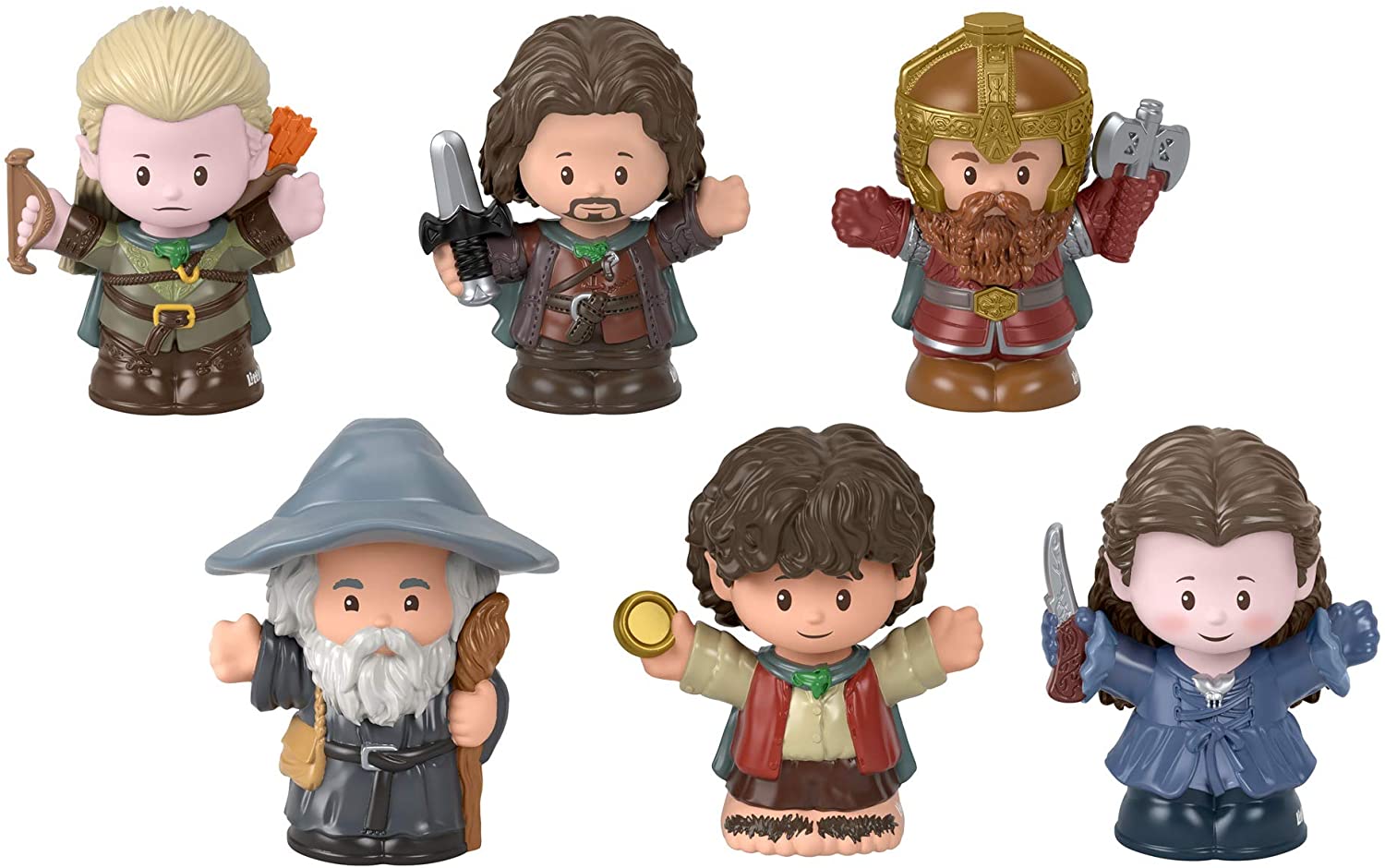 Many here don't collect non-book items, but these are too cute not to share at least...
Even the smallest person can change the course of the future

Tolkien fans can join Frodo, Gandalf, Legolas, Aragorn, Gimli and Arwen as they embark upon the great quest to return the One Ring to Mordor with this Little People Collector Lord of the Rings figure set. Measuring just under 3 inches tall, these Little People figures make an excellent addition to any Lord of the Rings collection.