3 Oct
2023/10/3 21:10:14 (GMT) Greenwich Mean Time, London, Dublin, Lisbon, Casablanca, Monrovia
---
So, I decided to have one of my 3rd state US 1938 Hobbits rebound by a professional. Since I have a number of well preserved 1938 Hobbits with the boards in nice shape, I picked a damaged book for the rebind and chose not to use the original boards.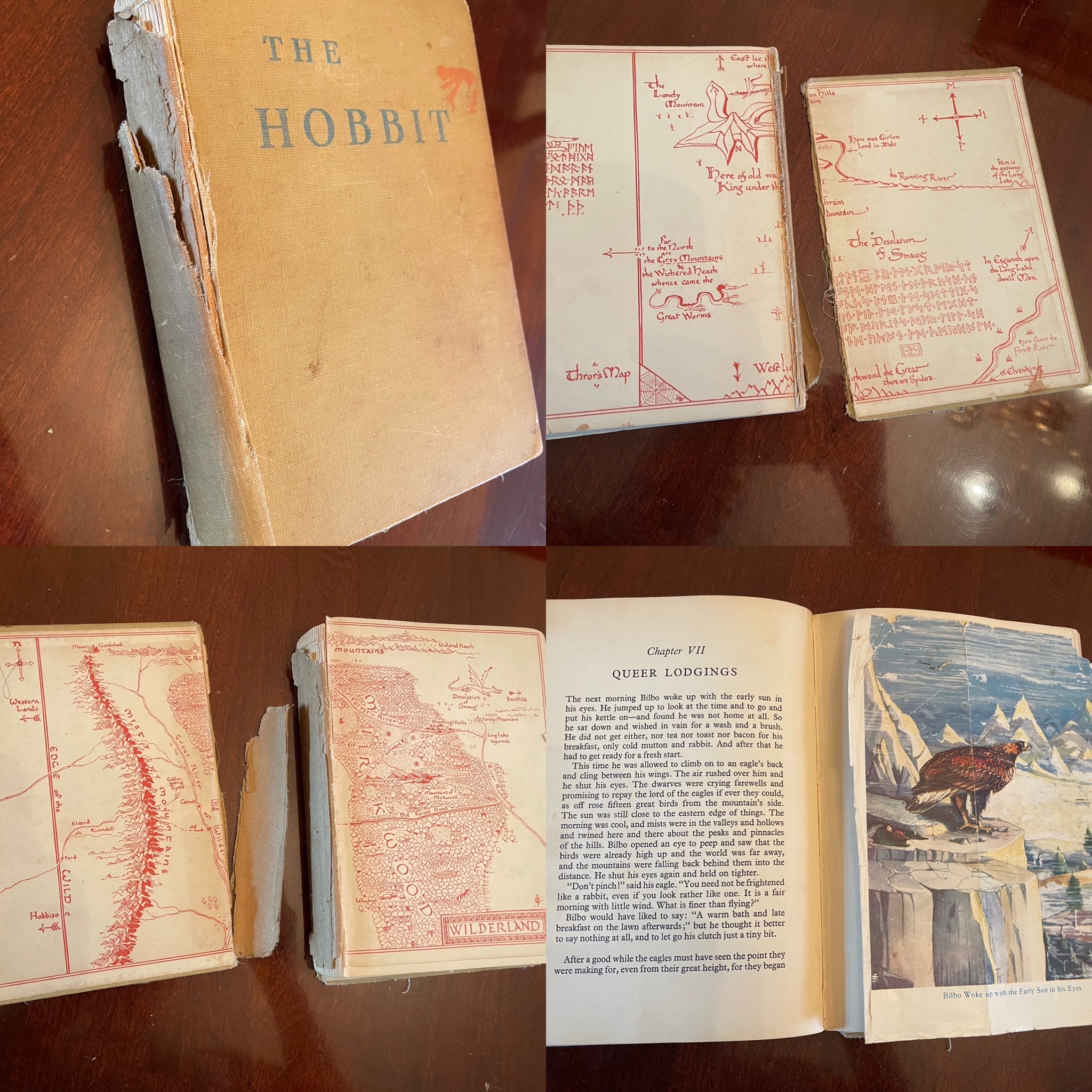 This being a children's book, I wanted to capture the look and vibrancy of the 1938 dust jacket in the design. Working with a local book binder, we settled on a theme which echoed the jacket in style and color.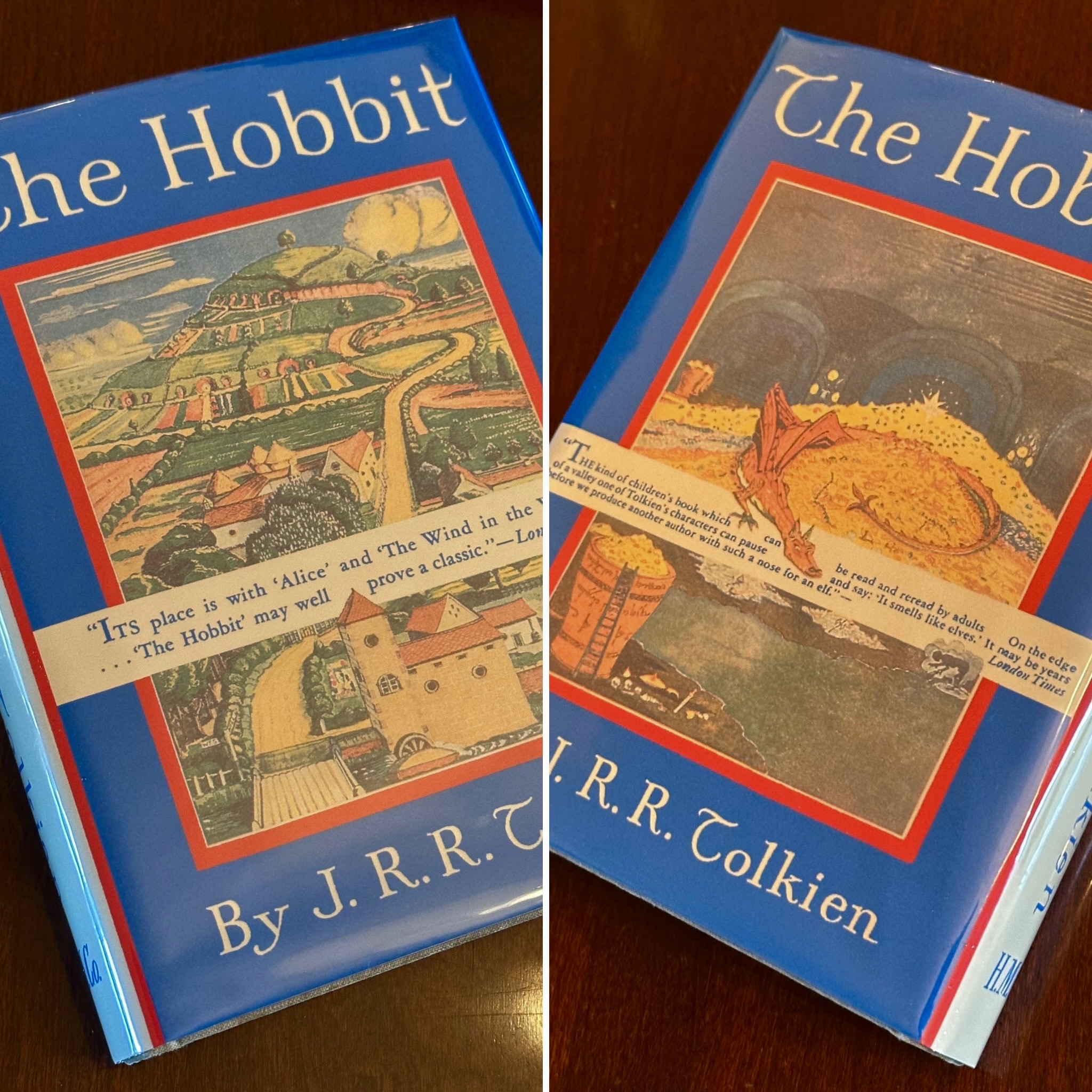 Here's the final rebind with: full blue leather on the boards, gold lettering on the front/spine/rear, Smaug and Hobbiton images reproduced for the front and rear (reversed from the jacket), gold gilding on the page edges, front and rear paste-down maps set on red leather, and general page cleaning and restoration where necessary.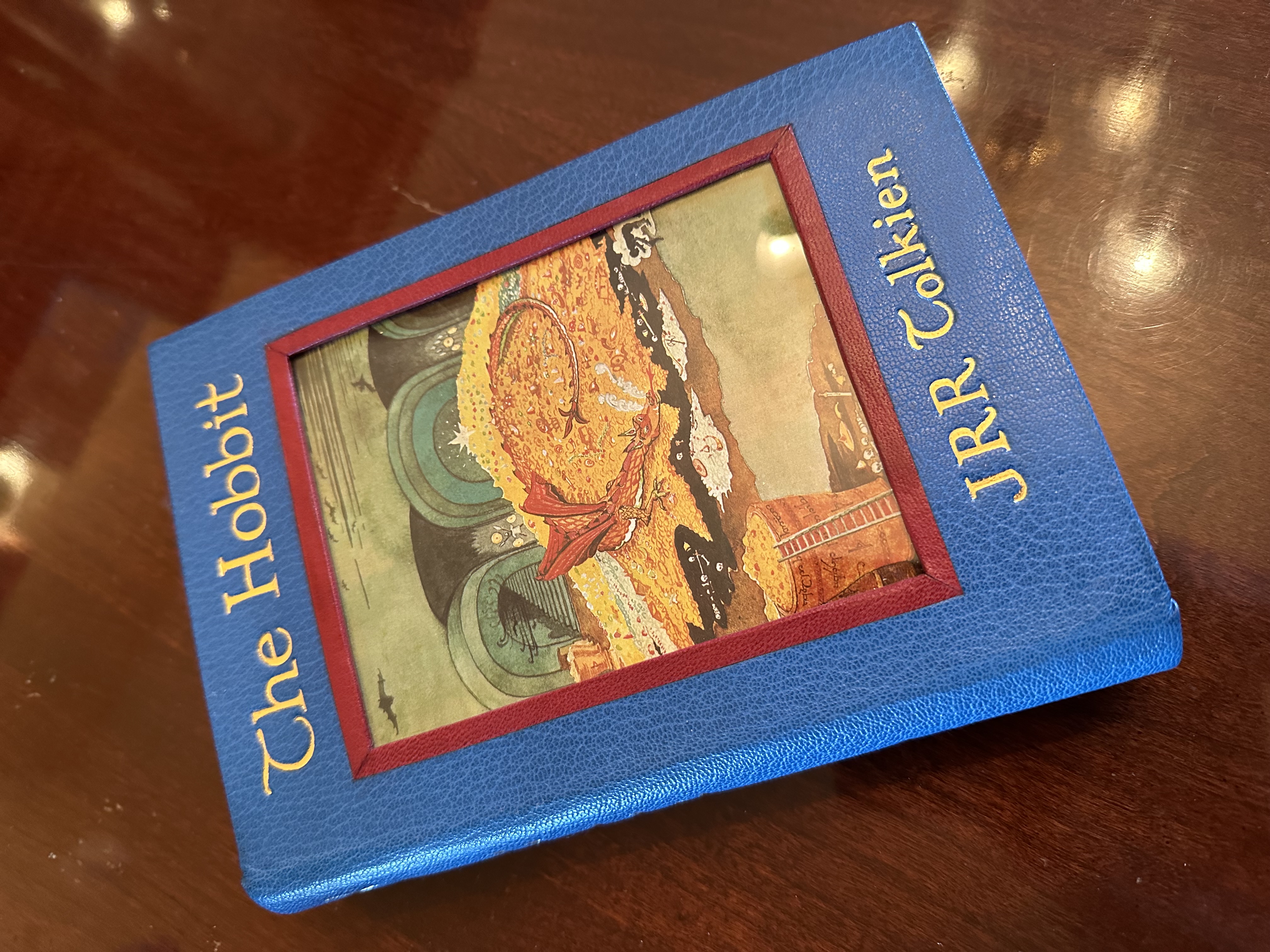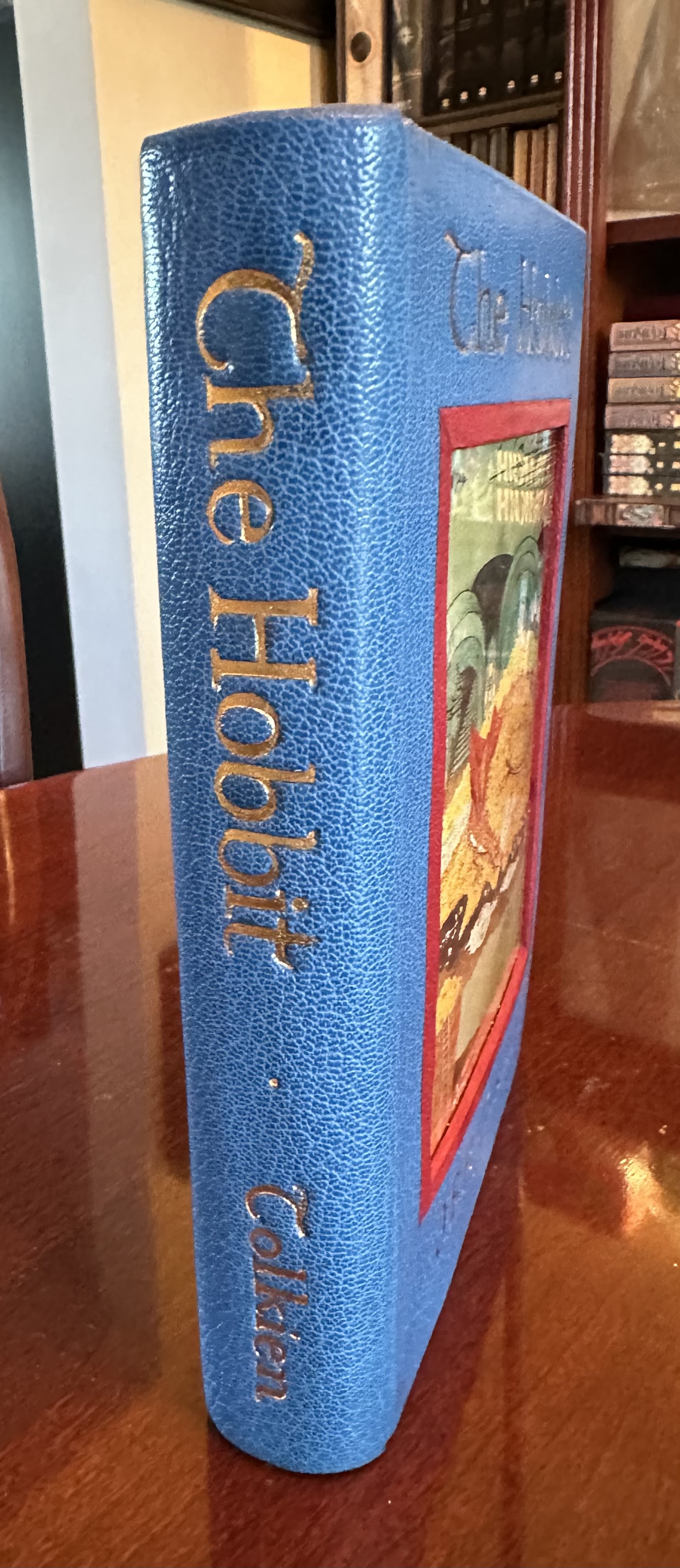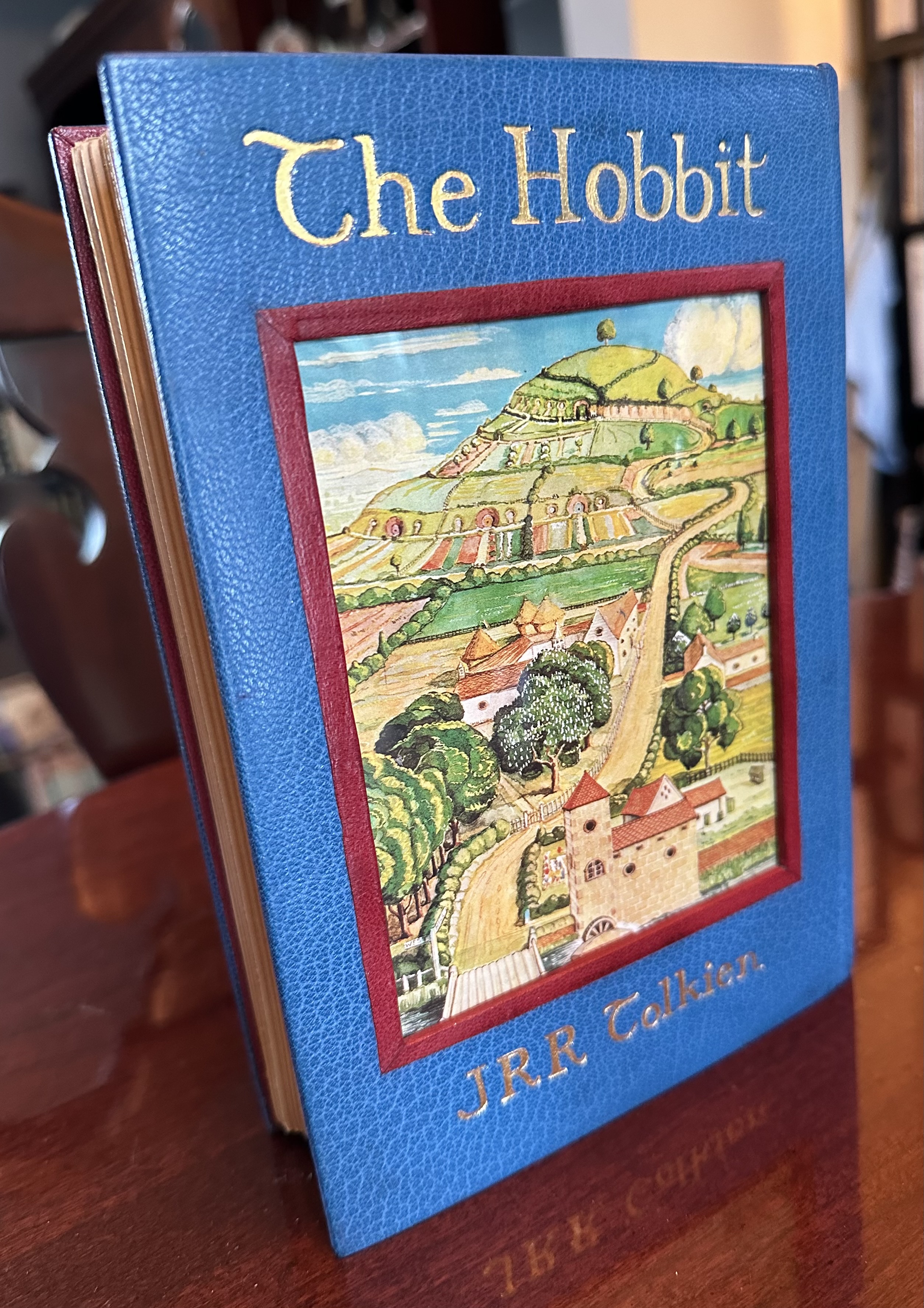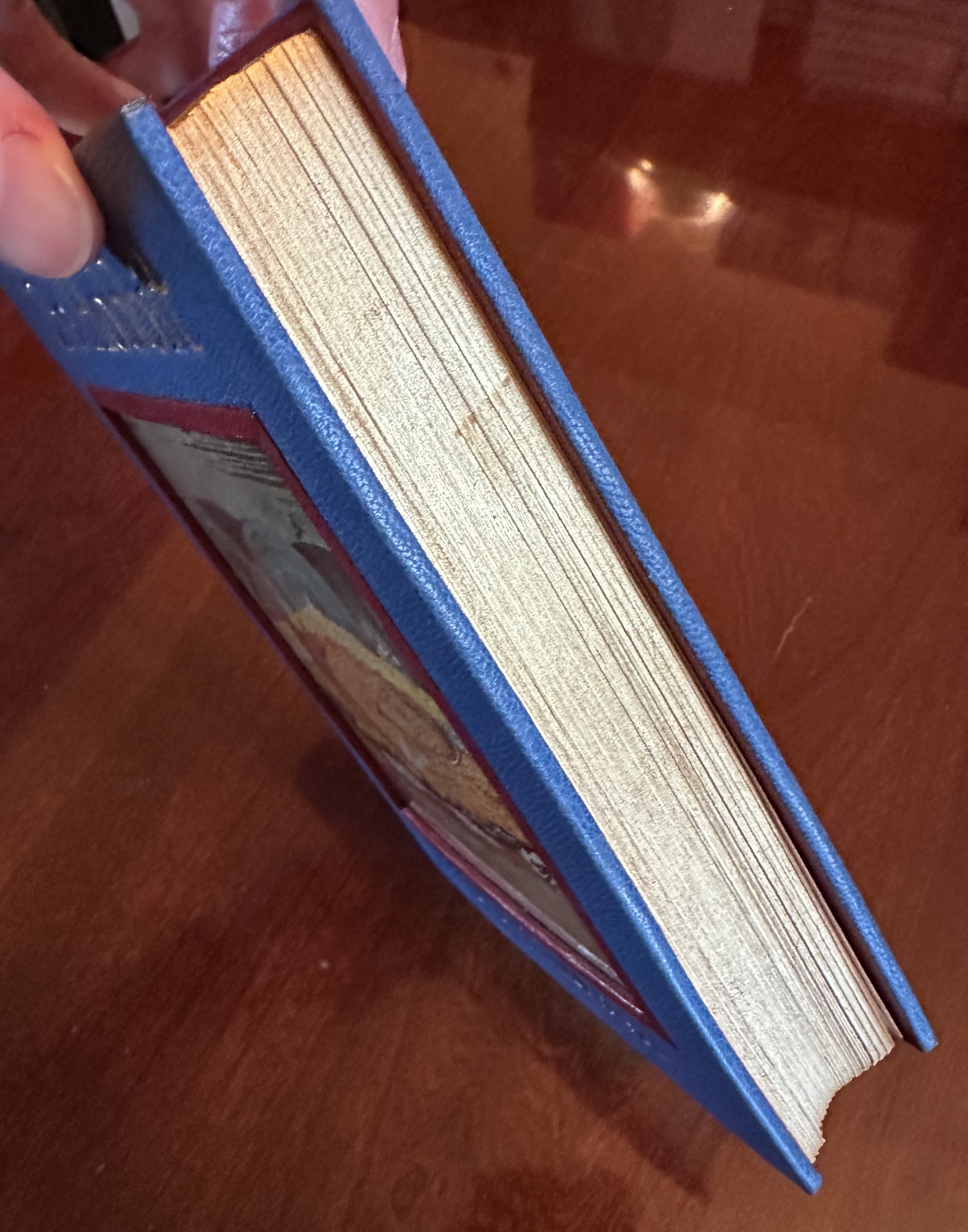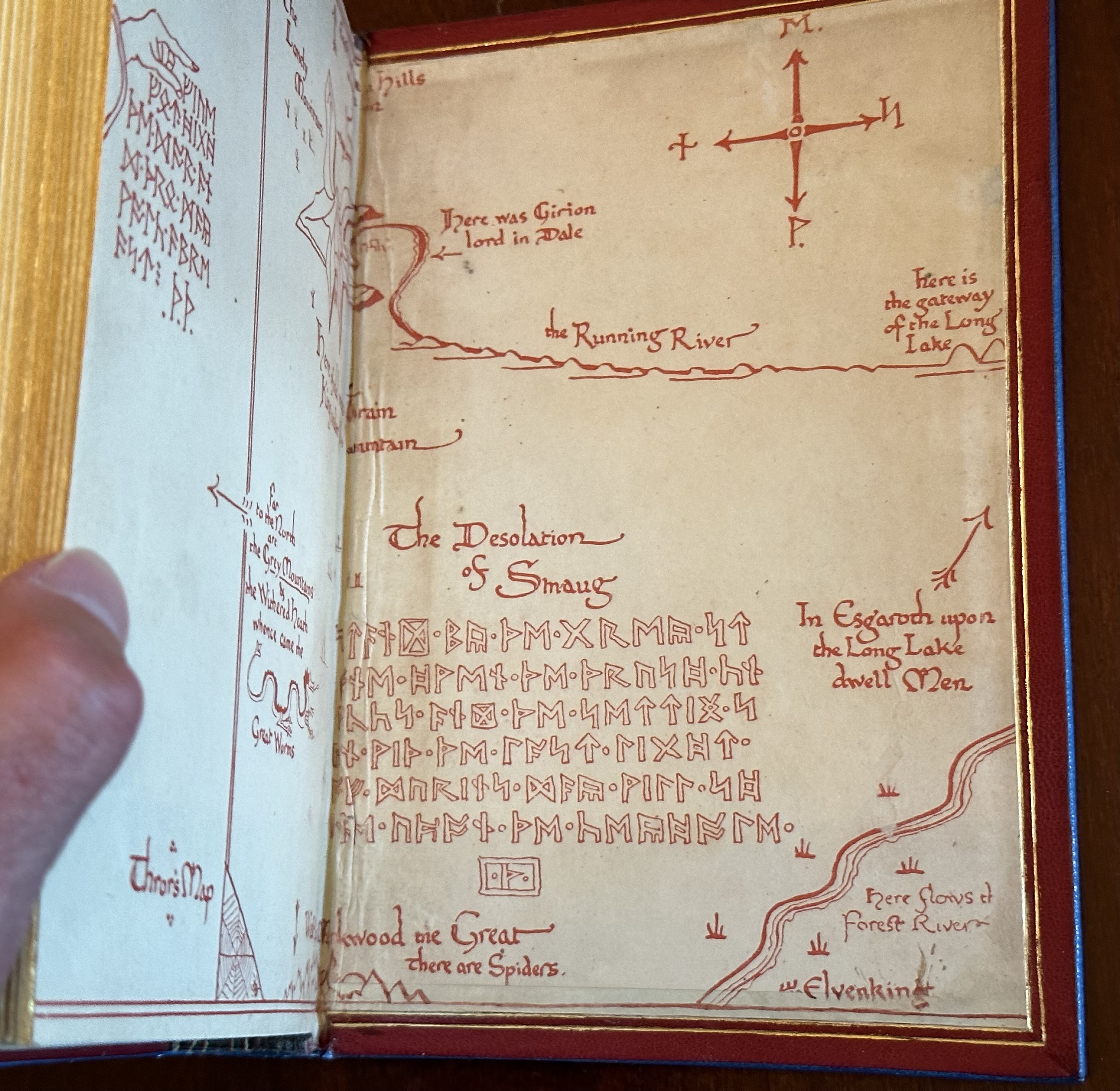 Additionally, the binder crafted a full leather green storage clamshell (images 9-13) with a similar style…gold lettering and embedded front/rear pictures. (Note that the Raft-elves image on the front was not one of the four color plates in the original US 1938 Hobbit, but it was included in the UK 1937 second impression Hobbit. I very much enjoy this watercolor, so I chose to have it designed in to the clamshell).