"A Pamphlet about BEOWULF from TOLKIEN'S library !!!" [eBay]
By
Khamûl


---
Anyone any thoughts (bar the quite high starting price) on this item? It was listed a few weeks back (same starting price) without selling.
A Pamphlet about BEOWULF from TOLKIEN'S library !!!
BH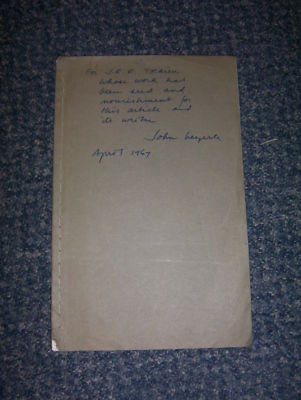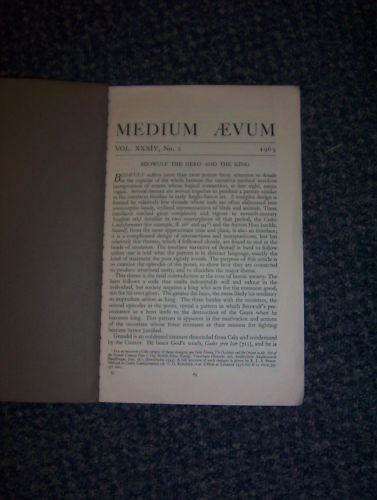 _________________
You drive a hard bargain – you can have it for £10 all-in – one consolation (for you) is that you do not have to hear the cries of my children, for bread...
---
With respect to the seller it certainly isnt worth £99. An interesting piece but without Tolkiens library sticker or something otherwise how can you be sure it was from his library and thus its value is fairly nominal I think.
For £100 you are better off picking up a nice lord of rings set, and there are a number on ebay at moment.
After thought:
I thought all of Tolkiens library had the sticker on them but i guess these 'minor' items probaby didnt.
By
Findegil


---
I thought all of Tolkien's library had the sticker on them but I guess these 'minor' items probably didn't.

Many of the items that were in Tolkien's library and that have appeared in the market have the posthumous library label affixed, but not all. Although the presence of the label is good evidence that an item did belong to Tolkien, its absence doesn't necessarily mean that the item did not. In the present case, it seems very likely that the offprint was sent to Tolkien, Leyerle having attended his lectures at Oxford in the fifties and having written to him separately in April 1967, the date of the inscription. Tolkien replied on 28 April 1967 to a letter from Leyerle - making no mention, however, of receiving an offprint.

Wayne