Fake items bought using PayPal
---
Like just about every collectable, violins are subject to fakery and claims of fakery – something that a person claiming to be a seller on the site alleges has led to the destruction of what the poster claims was a $2,500 instrument in a PayPal dispute. According to a post on the blog Regretsy the violin was smashed in accordance with PayPal's terms and conditions. "I sold an old French violin to a buyer in Canada, and the buyer disputed the label," the poster alleges. Although label disputes in the violin trade aren't uncommon, the post says, "PayPal made the buyer DESTROY the violin in order to get his money back. They somehow deemed the violin as "counterfeit" even though there is no such thing in the violin world." And yes, that's what the PayPal T&C document says: if there's a dispute over whether an item is authentic, "PayPal may require" the buyer "to destroy the item and provide evidence of its destruction" – in this case leaving the seller not only out-of-pocket, but also without a violin she claims "made it through WWII".
http://www.theregister.co.uk/2012/01/04/paypal_destroys_violin/
It is surprising reading this that eBay's policy on fake items is to ignore them, I'd love to have seen certain items (such as False-Copyright etchings) being destroyed.
http://www.ebay.co.uk/itm/ETCHING-TOL ... rints&hash=item256af61397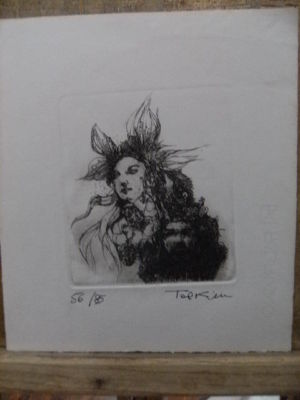 By
Urulöké


---
I think the Paypal policy is extremely anti-seller (as a seller who accepts Paypal myself). A hostile customer (such as the violin purchaser above) could purchase a signed Tolkien book from me, destroy it (or show pictures of a similar book shredded - how can you tell the before pic and after pic are of the same item???) and get all their money back. At no time does Paypal contact the seller or try to resolve the situation amicably - they just say "destroy it and get all your money back". They also have absolutely no way to confirm that the destroyed item was the purchased item, they just trust the buyer implicitly.

It doesn't matter that I have a no-questions asked "Return in same condition" policy. I may have to stop accepting paypal from unknown buyers at this point - this is not my only concern about Paypal policies.
_________________
- Jeremy
---
I agree with all your points, very,very anti-seller and open to serious misuse.

But I am thinking about buying an etching (from a dishonest seller, unlike most sellers who accept PayPal) and destroying it with my money back from PayPal

By
Stu


---
I don't really understand how they can do this in law (but presumably there is something in the mountain of PayPal terms). It certainly would seem to make sense that if the transaction is reversed, then title of the item *must* return to the seller as there has effectively been no payment. Because the transaction has been no payment, the seller destroying someone else's property (based on an unverified claim as to its authenticity) is a crime. I would have thought that the only party that could legally require and authorise destruction of the article would be a court in the buyers jurisdiction (maybe).

Grrr. I really hate eBay / PayPal - they are such crooks.
_________________