By
Urulókë


19 Jun, 2020
(edited)
2020/6/19 15:08:17 (GMT) Greenwich Mean Time, London, Dublin, Lisbon, Casablanca, Monrovia
---
Trade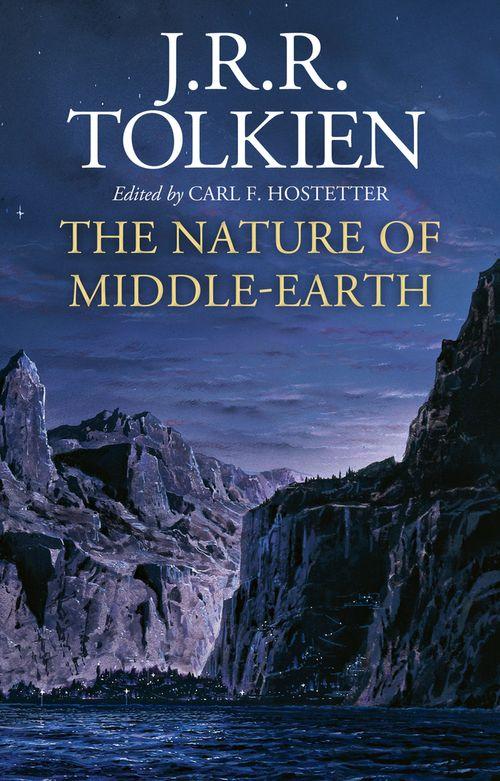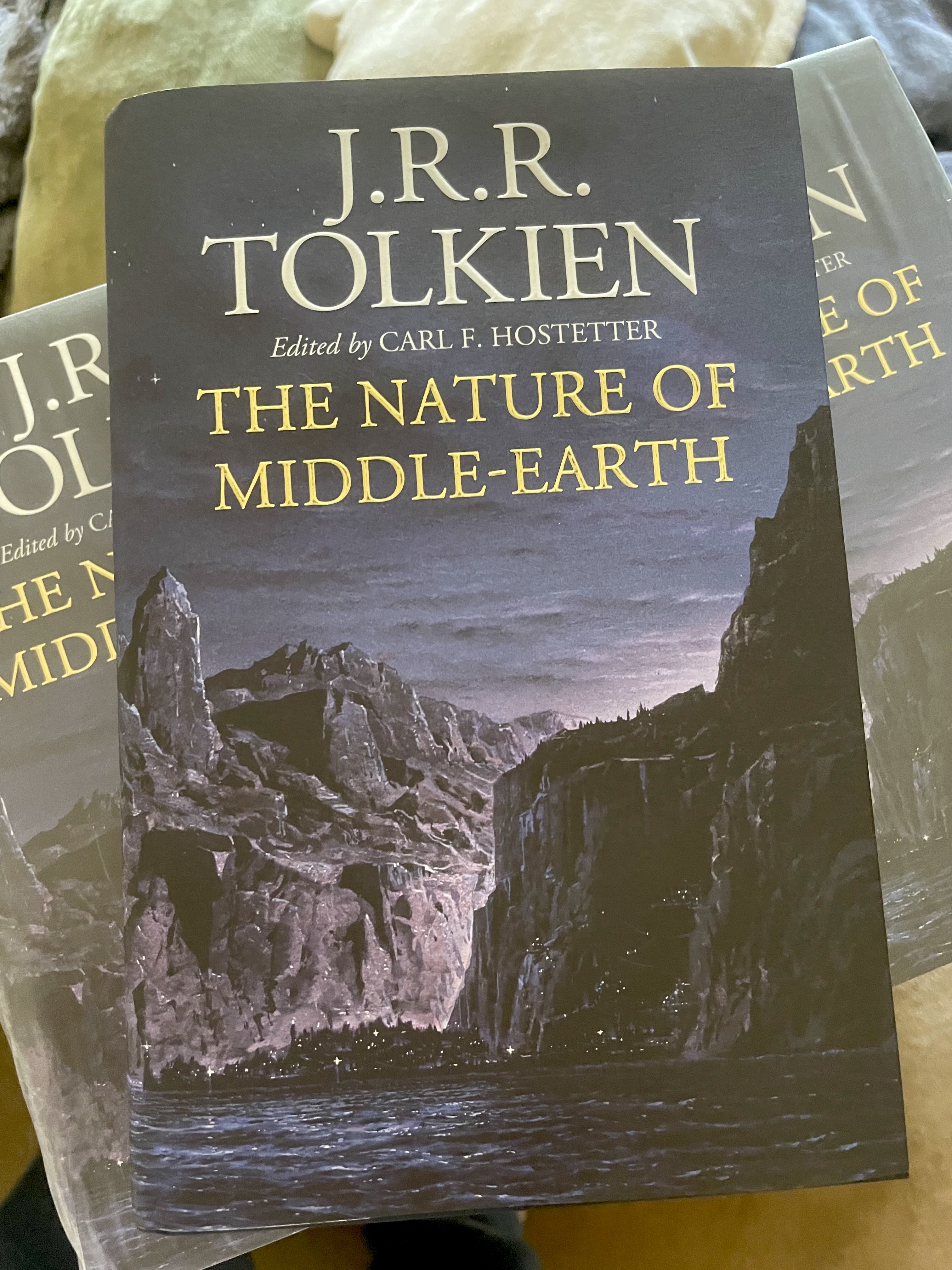 Deluxe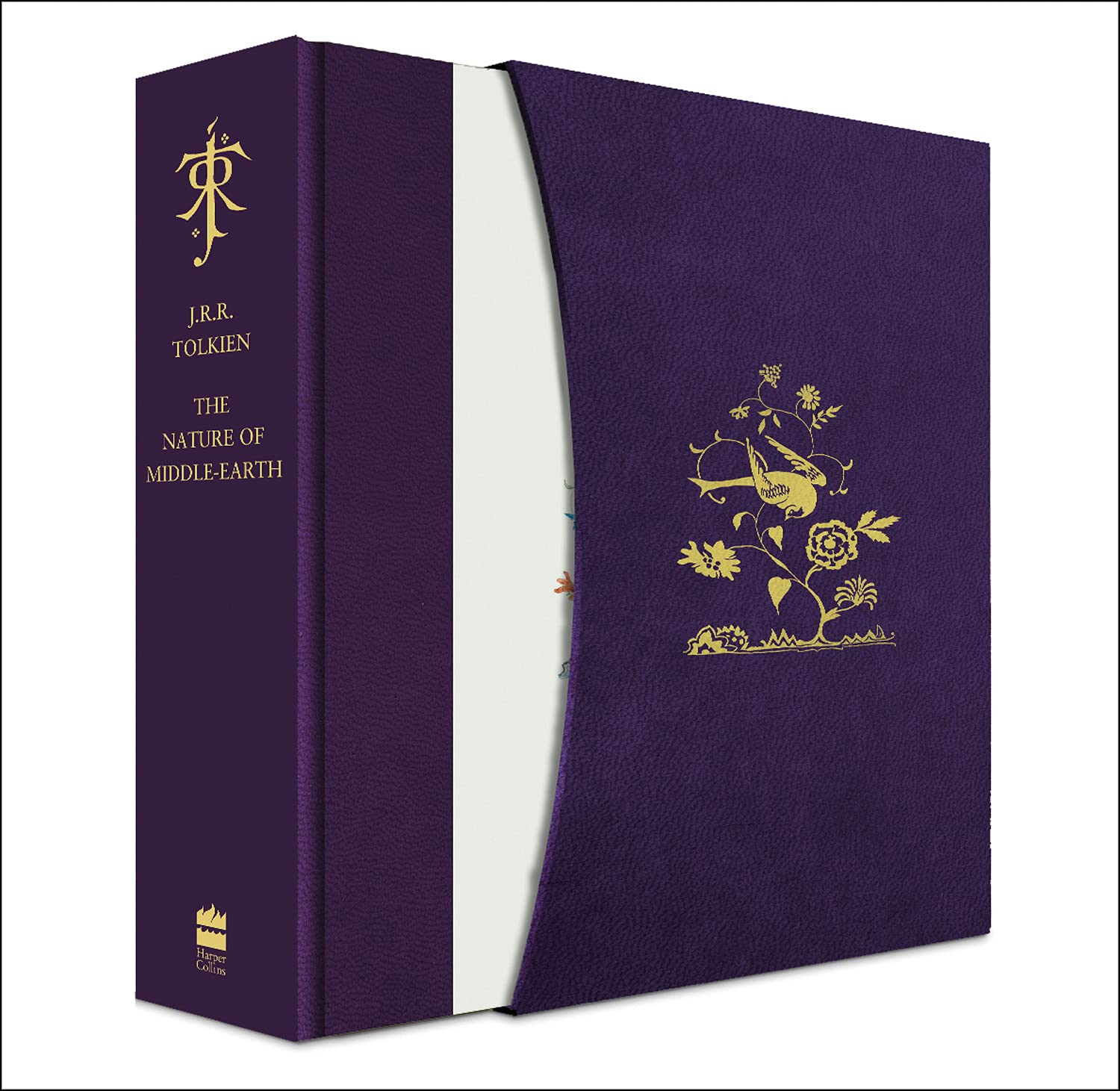 ISBN-13: 9780358454601 (US Trade hardback)
ISBN-13: 9780008387921 (UK Trade hardback)
ISBN-13: 9780008440572 (UK Deluxe hardback)
Approximately 400 pages
Publication date
September 2 2021US TradeUS eBookUK TradeUK eBookUK Deluxe
Houghton Mifflin has
accidentally leaked
that they are tentatively planning to release a book titled
The Nature of Middle-earth
in 2021. The information in their catalog is misleading
By J.R.R. Tolkien and Carl F Hostetter - An unofficial addition to The History of Middle-earth series, The Nature of Middle-earth is the first ever publication of J.R.R. Tolkien's final writings on Middle-earth.

I will update this post as I am allowed to release more information, but Houghton Mifflin let me know about this title at the end of last year, and here is what I understand and can share:
The book consists of mostly previously unpublished J.R.R. Tolkien primary materials, edited (not written) by Carl Hostetter

It is being published by HarperCollins first with the approval of the estate, so it is in no way "unofficial"

Carl is not at liberty to say anything more about the work, so please don't flood him with questions.

Carl did have this statement to make
:
Aelfwine wrote:

I think I can answer this, since as the Frankfurt Book Fair announcement accurately relates, he sent me (the bulk of) the material that forms this book, in photocopy. Aside from that, before he passed, he gave me his approval of my plan to produce a book based on it, and of the sample of preliminary work that I was able to send him.
Carl has kindly added the following additional information about the contents of the book
:
Aelfwine wrote:

I cannot yet speak to the contents in specifics, but let me dispel this speculation now. It is true that The Nature of Middle-earth will contain some primary material that was previously published in specialist journals; but the vast majority of the material is previously unpublished. (That's why I've been at work on this in earnest and as my schedule permits for some years now.)
The below information comes from the 2019 Frankfurt Bookfair guide that HarperCollins has
on their website here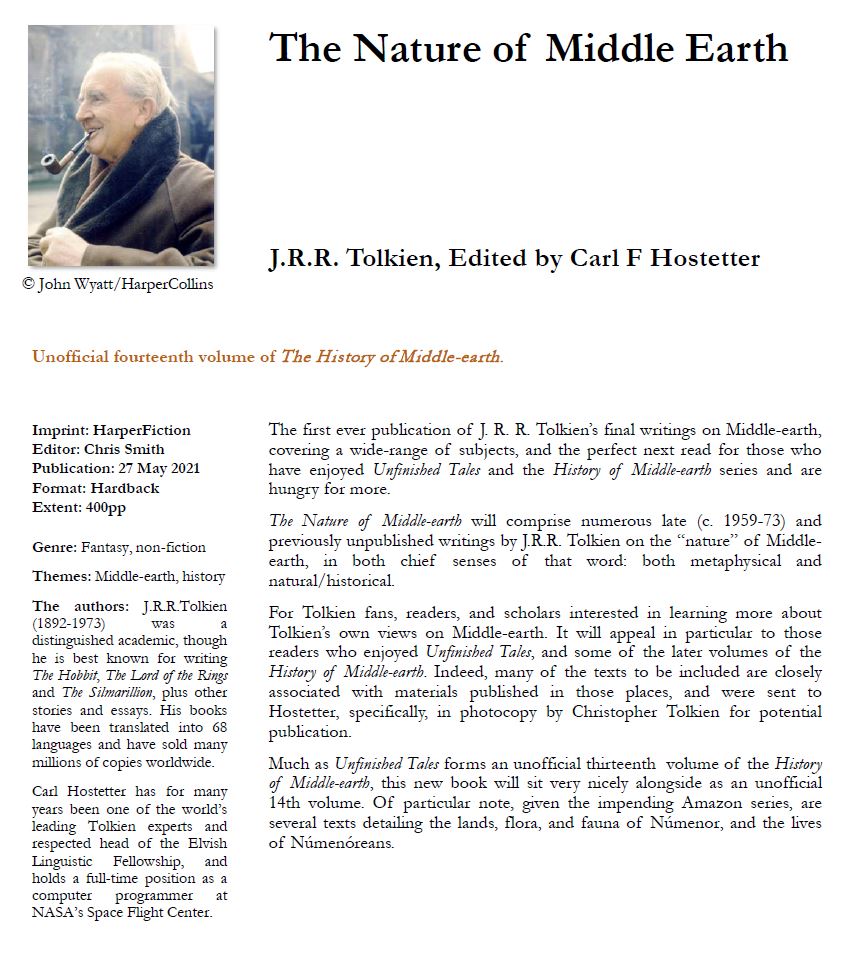 On November 19, 2020, The Guardian published an official announcment from HarperCollins about this forthcoming title, which can be found here:
Unseen JRR Tolkien essays on Middle-earth coming in 2021
. Also,
Houghton Mifflin Harcourt issued a press release
for the US edition.