By
Urulókë


13 Apr, 2008
2008/4/13 7:38:21 (GMT) Greenwich Mean Time, London, Dublin, Lisbon, Casablanca, Monrovia
---
HarperCollins has not only given a tantalizing glimpse into possible forthcoming editions of Tolkien's works, they have taken the extra step to solicit reader feedback on desired features, pricing, and other aspects.
Recently they published the following note on the discussion forums at
www.tolkien.co.uk
:
Dear Tolkien Reader,

HarperCollins are investigating ways to extend the Tolkien store exclusively available on Tolkien.co.uk and would like your help in thinking about what products and services we should offer. We have designed the following survey to help us start thinking about this, and would be very grateful to hear your responses:

HarperCollins Survey Link

Many thanks

The HarperCollins Team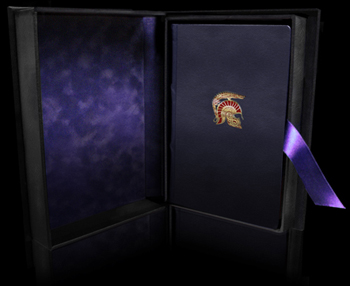 In the survey form, they indicate that they are investigating setting up a permanent store at tolkien.co.uk (the sole distributor for the super-deluxe edition of
The Children of Hurin
). The store might offer more super-deluxe editions priced at or near 350 GBP, as well as more standard editions (but limited to 100 copies each) with bonus materials and design. There is even mention of a possible subscription model - you would have to buy one edition to have access to buying future editions.
Whether or not any or all of these come to fruition, the storefront is already in operation and will likely not be shut down any time in the near future. HarperCollins is making a significant effort to please the Tolkien collecting population, and their soliciting feedback at this juncture is very pleasant.