Christopher Tolkien signature
1
(2)
3
---
I wouldn't mind seeing the pic(s) as well! (as a side note, let me know what kind of image upload troubles you had, perhaps there is something I can fix. It may just be that your image was too large relative to the max file size I currently have set, but I can increase that now that spam is more under control).

Back on the authenticity question, I have a copy signed by CT of the US Monsters and Critics that looks identical to yours (given the very low-res scan from eBay) that has excellent provenance. CT was a guest at the Marquette event back in 1987 and signed quite a few items there for people. I would guess yours is perfectly legit with the evidence available.
_________________
- Jeremy
By
Jlong


---
Here is a sample of his signature from 2004. Hope this helps.

Josh
---
Dior sent me his picture from the Lucius auction, seen below.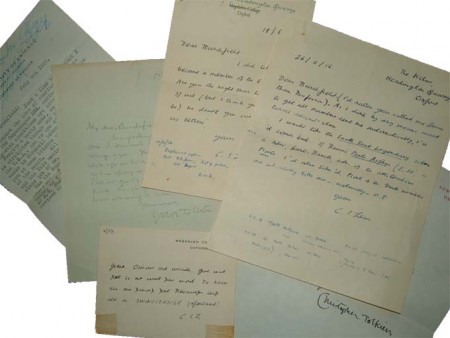 _________________
- Jeremy
By
Findegil


---
When I asked Christopher at the Milwaukee Mythcon in 1987 to inscribe two books for me, he signed one with his more calligraphic signature ("Christopher Tolkien") and the other with his quick signature ("C.R. Tolkien"), pointing out that he uses both. He always signs letters, etc. to Wayne and me with his full signature. Our signed 1982 Silmarillion also has the full signature, as did the souvenir cards Christopher signed for attendees of the Tolkien Centenary Conference in 1992. But our copies of the signed Children of Hurin, de luxe and super de luxe, both have "C.R. Tolkien". We also have a volume of The Year's Work in English Studies once owned by Christopher, who signed it in a very neat calligraphic hand "CJRTolkien" (I verified that this was Christopher's copy by writing to him; he had sold it after acquiring his father's copy of the same volume).

Christina
By
Khamûl


---
Here's a better (closer) picture; see what you guys think...

BH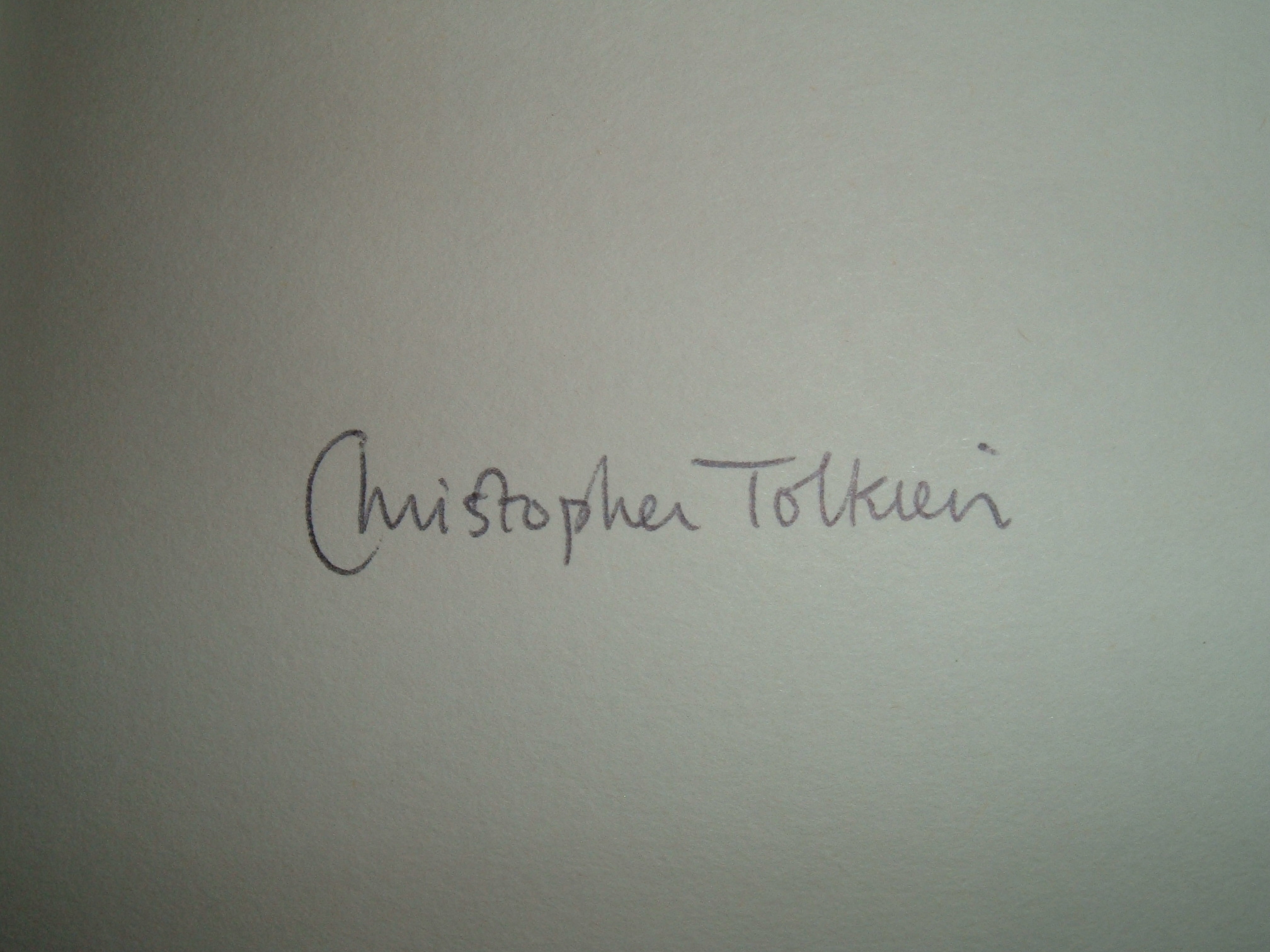 _________________
You drive a hard bargain – you can have it for £10 all-in – one consolation (for you) is that you do not have to hear the cries of my children, for bread...
1
(2)
3